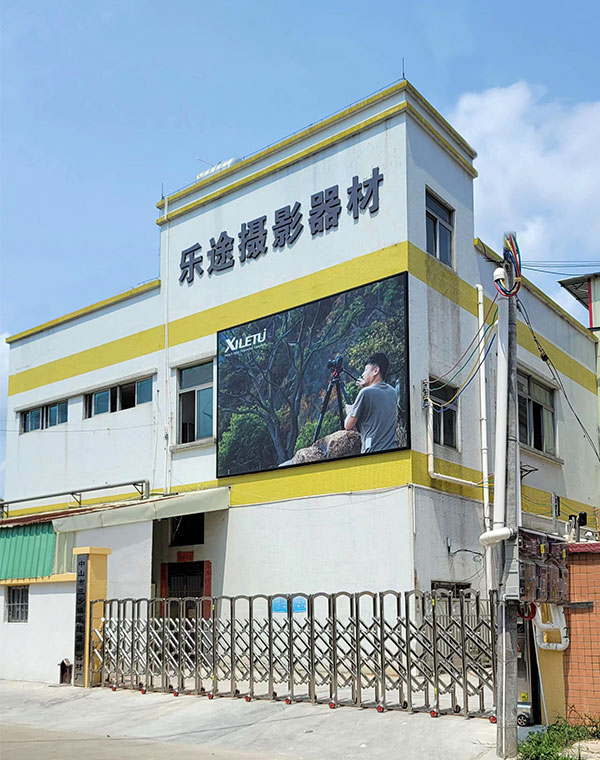 Brand story
"Xiletu" brand founder Kevin Lee at the end of last century in Taiwan from the original focus on photographic equipment to OEM business, now has a "xiletu" and "Letu" a their own unique brand, Letu photography from the brand has been founded has gone through tenth years, of which there are brilliant, bumpy, unyielding, have the struggle. Time precipitation of spirit and culture unique enterprise, so that enterprises take it leisurely and unoppressively in the face of challenges, not to be tempted by the interests of the moment, forge ahead.
2006, is destined to be an extraordinary year, Zhongshan City three towns Lotto photographic equipment factory in this year was established. Integrity, pragmatic, innovation, a win-win situation has become the motto of the company.
Founder Lee Kevin to set their own goals: to have their own unique brand. In the same year, "xiletu", "Letu" brand creation.
In the next time, "growing up xiletu" brand fast, multi product lines have been developed, products are exported to Europe and other developed countries; actively with the international well-known enterprises (such as OLYMPUS) and well-known Internet sales platform (such as Amazon) have long Qiadan cooperation, cooperation; facing the market to consolidate the market a sudden change in the situation. Brand position, good quality of service, won the praise of Lotour...... photography in every encounter during the growth of enterprises will encounter various obstacles, instead of being tripped, and going faster and faster, more walk more robust.
The joy and excitement are fading away, leaving behind a more progressive heart. Own brand has become a important footnote in the development history of the company, in the next ten years, "Hi Lotour" new goal to become famous domestic and international companies have a certain influence on the brand - this is encouraging Lotto towards a bright future.